Movie Gallery
---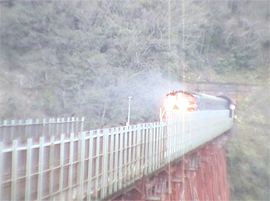 In March 1972, the Sleeper train "Izumo Issue" debuted as a Sleeper train linking San'in area – Tokyo via the San-in Main Line, and was active as a foot to the local Tokyo area. On Saturday March 18th (Saturday) at 7:25 am, I passed the extra iron bridge a little behind so as to miss the parting. Many fans ran away while being sent off.
【35sec.】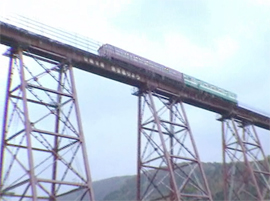 It is a picture that I looked at the Amarube bridge from the bottom. The train that is shown is a regular train of a conventional line (one man car).
【28sec.】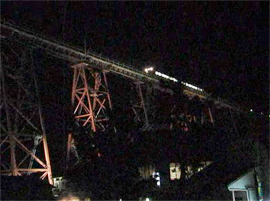 It is a picture of "Light up of the Amarube Bridge" held on August 25 and 26, 2006.
【46sec.】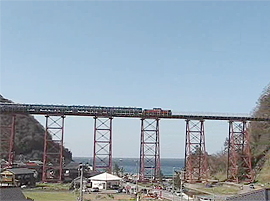 It is a picture of 'Memorized Amarubego Train' which was operated between Toyooka and Hamasaka from March 24 to April 1, 2007.
【84sec.】
It is a picture of "salon car Naniwa" which was operated on Kami Cho Tour on June 15 and 16, 2007.
【44sec.】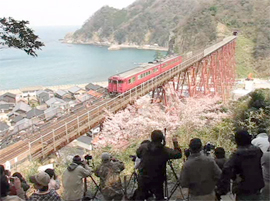 Following the replacement work of the Amarube bridge, the scenery of this cherry tree will be paying off at this spring.
【39sec.】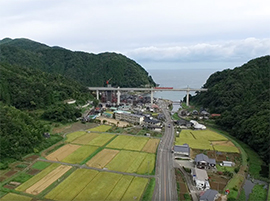 It is a picture of the great view of Amarube bridge taken with a drone and the night view of the Amarube crystal tower.
【180sec.】